MADSHOME - Safari Chair Assembly Instructions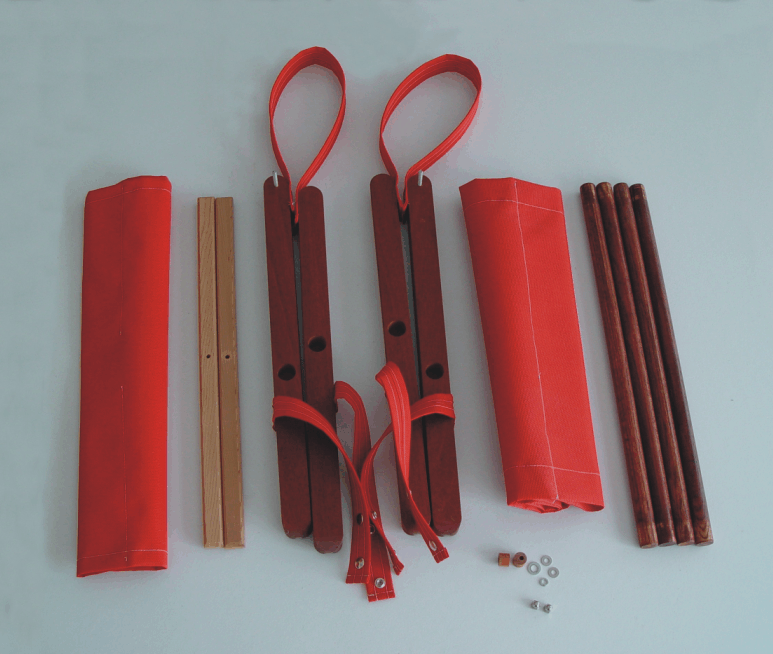 Safari Chair - Contents
---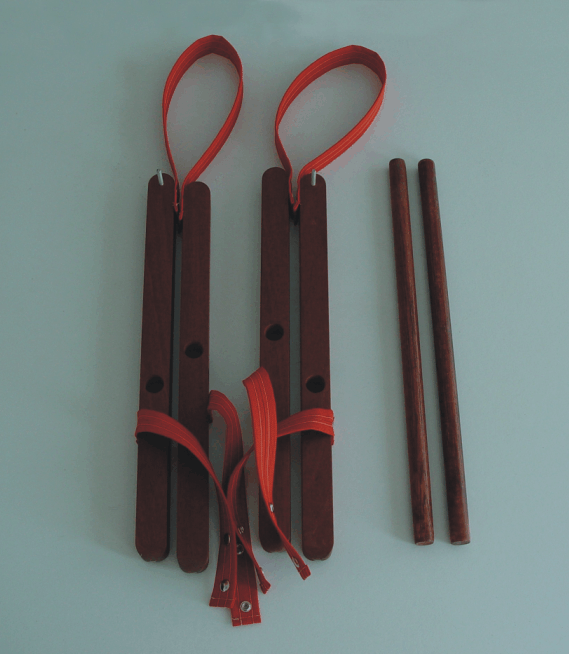 Step 1: Locate legs and two dowels
---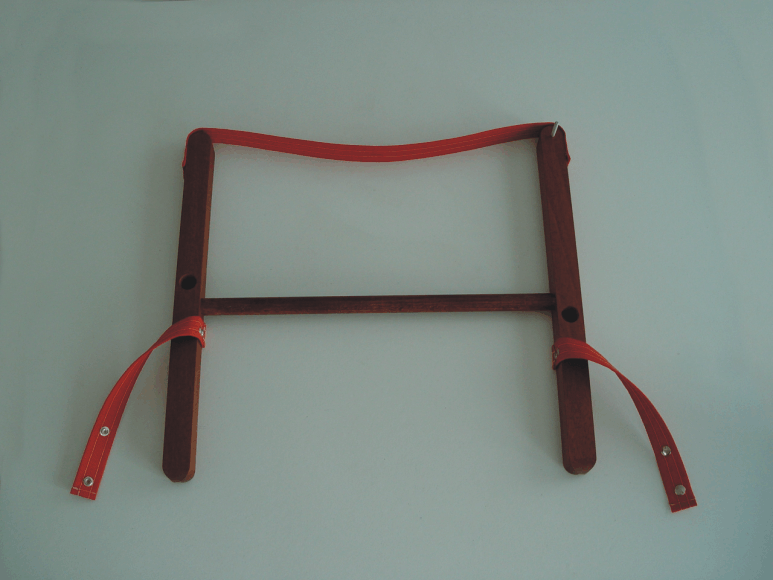 Step 2: Insert dowel into legs attached by armrest. Do this with both chair sides.
(tapping dowels, with a rubber mallet, into place may be necessary)
---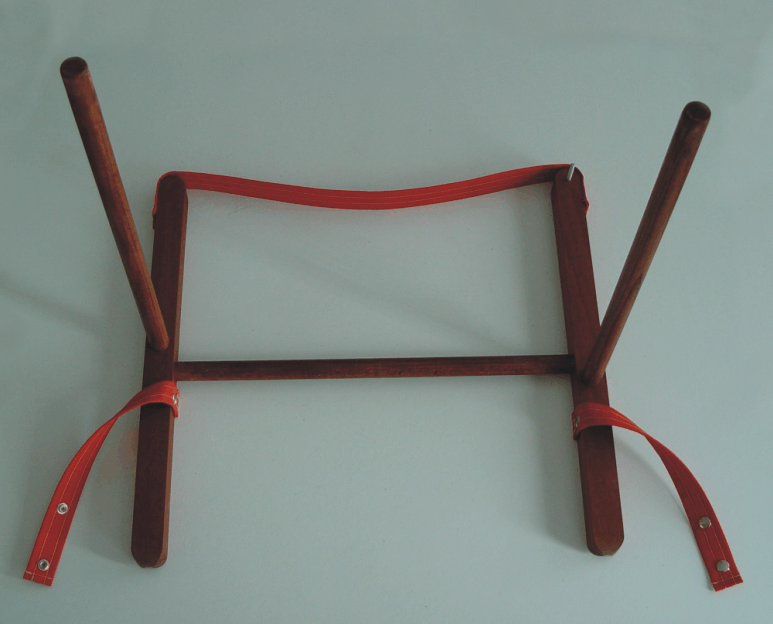 Step 3: Insert the two remaining dowels.
(tapping dowels, with a rubber mallet, into place may be necessary)
---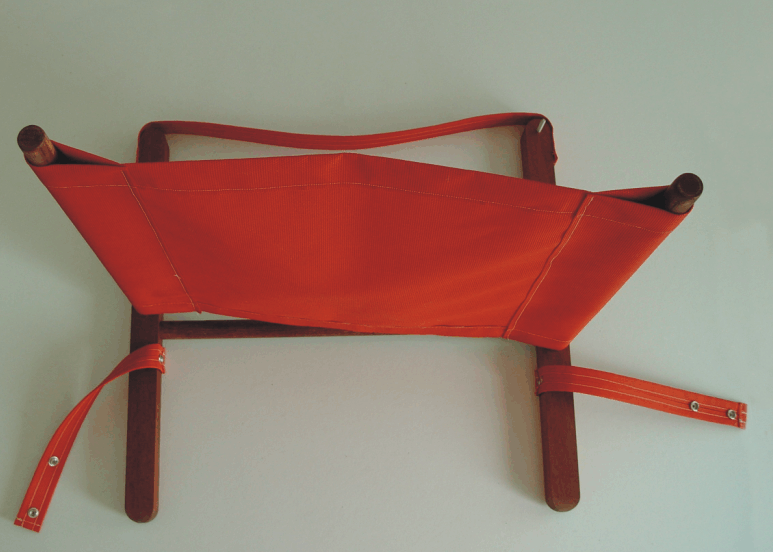 Step 4: Slide seat fabric onto dowels. Overlapping fabric side down.
---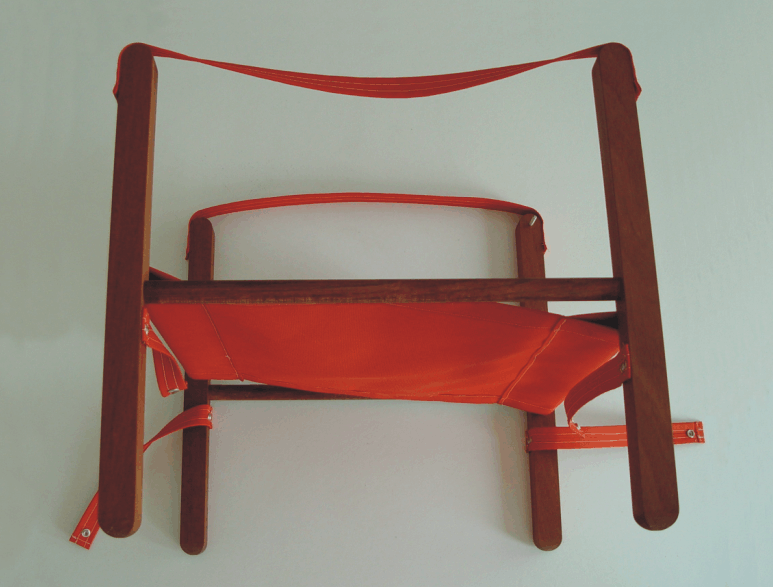 Step 5: Attached the other chair-side.
(tapping dowels, with a rubber mallet, into place may be necessary)
---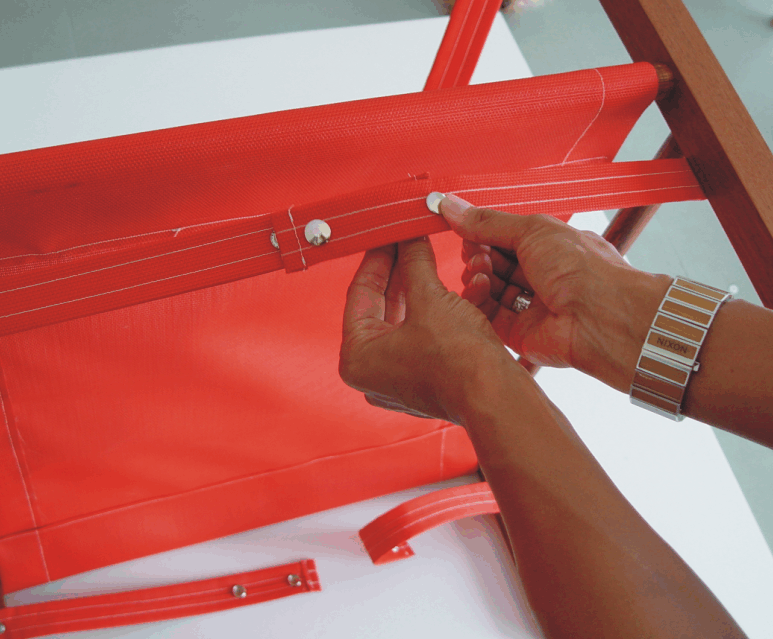 Step 6: Snap front and back straps. If they seem too tight tap on legs by the dowels.
---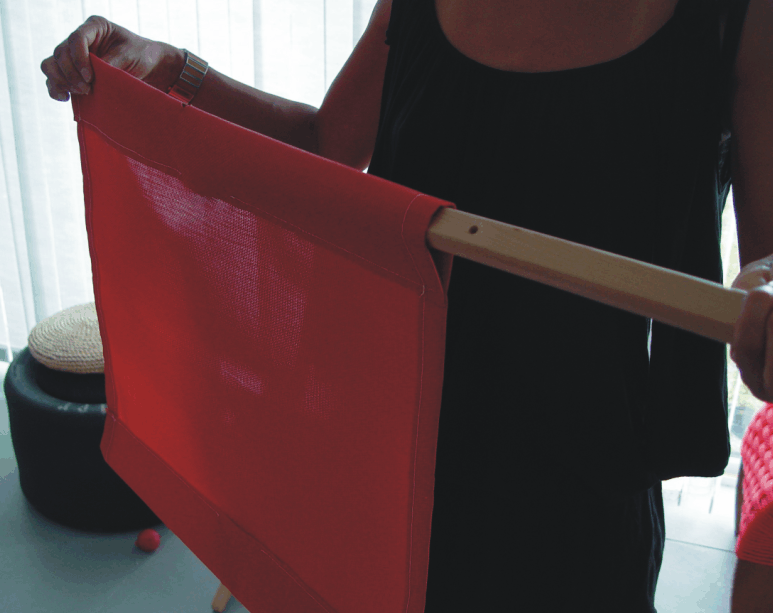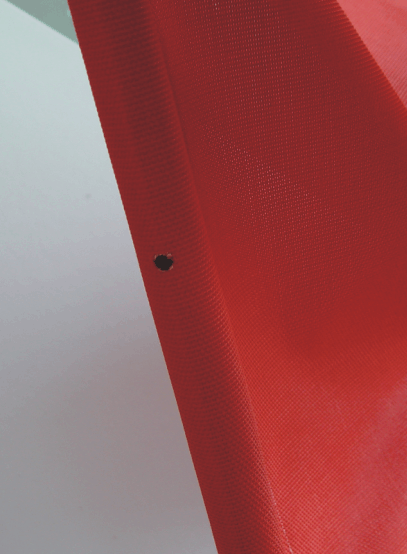 Step 7: Push one of the back bars into place until the hole in the fabric and the hole in the bar align.
Follow the next steps before repeating this step for the other side.
---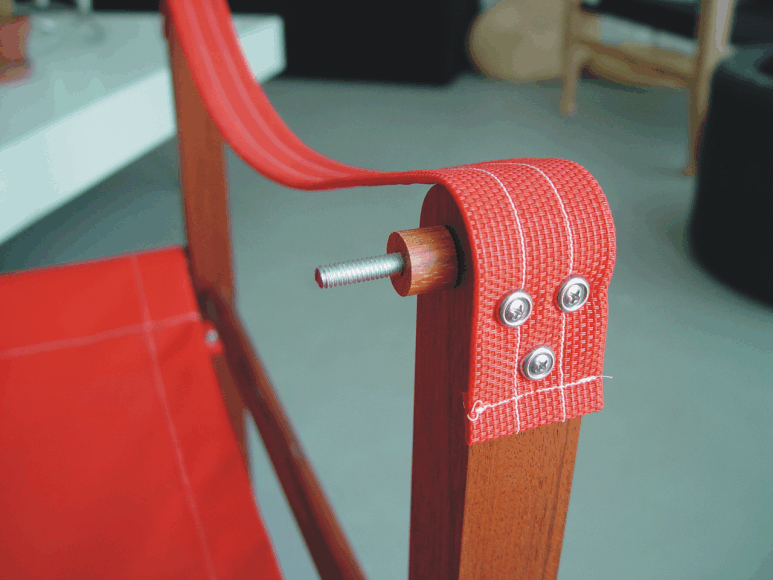 Step 8: Make sure the wooden spacer is attached to the bolt.
---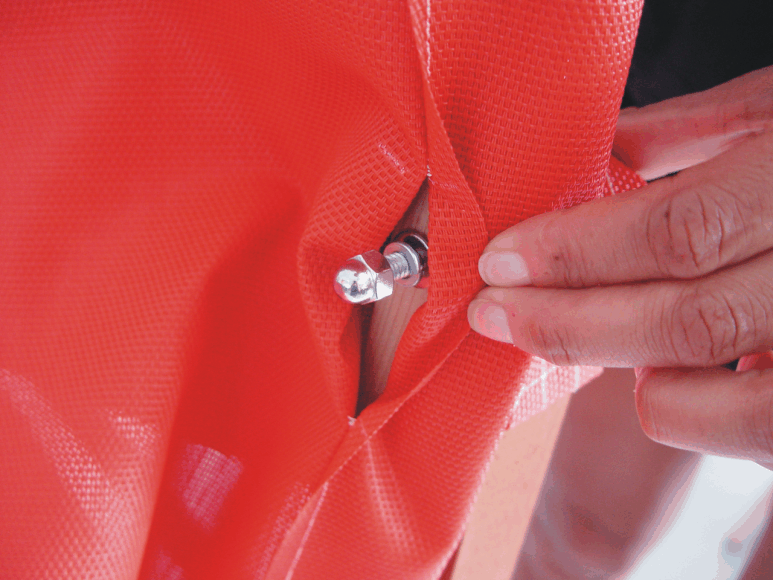 Step 9: Push the back bar onto the bolt trough the hole in the fabric. Place the regular washer on first, then the washer, and finally hand tighten the nut (may be a wing nut).
Now repeat from Step 7 for the other side.
On occasion you might want to check that the nut remains tight.
---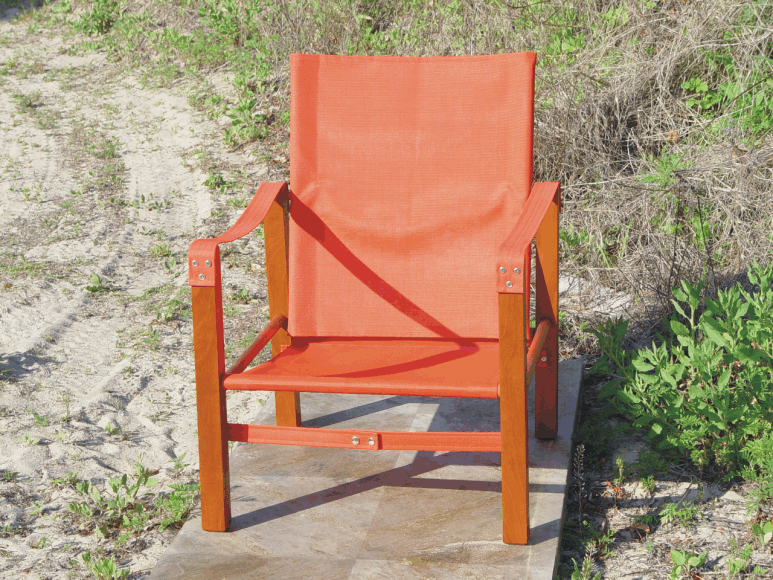 Congratulations! You now have a Safari Chair!
Please note: Wood changes depending on temperature and humidity, so if you decide to disassemble the chair, some parts may be a little snug. If a joint is hard to loosen, tap lightly above and below the joints with a rubber mallet.
The chair is assembled without glue and fasteners, so it is normal that legs will move slightly when used. Also the fabric will make some sounds when you sit down in the chair, however this is just because of the fabric tightening around the dowel. This should wear off the more the chair is used.
Contact us if you have any questions.